Step by Step
We are here to help. For any of the following steps, we are just a phone call away for additional information, resources, and planning assistance. 1 800 4DHE INC
Identifying/Locating Your New Plant Site – Typical Requirements

Lot Size - We recommend a minimum of 2 acres for a 10 mixer truck. operation. The shape of the property will also impact the actual usable area and operation process.
Zoning – Look for M3 zoning or equivalent, check your local zoning regulations to identify a property specific use permit to reference "Concrete Ready Mix". Ask us to provide a free zoning check to determine if your potential site is zoned for concrete production.  
Site Power – Typically 600-amps for a Dry Plant and 1200-amps for a Wet Plant, 3 phase, 460 volt service.
Water - Minimum 2" supply, with 8,000 gallons per hour capacity.
Access – Pay attention to street entrances and exits, these will have impact on truck traffic flow and cycle efficiency.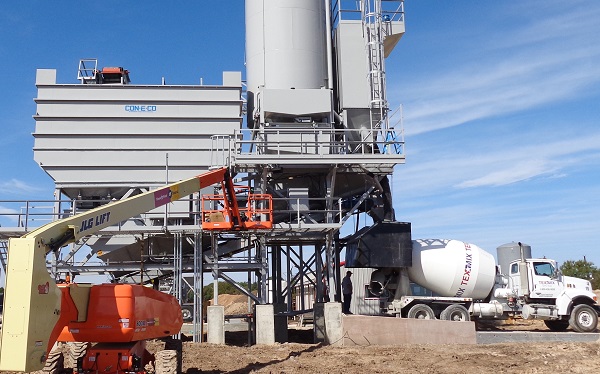 Production range
General review of a site is included with a new plant purchase.
Price from
$5,000 - $40,000 Permit Support