Screen Machine

Scalper 107D Portable Screening Plant

The Scalper 107D Double Deck Screening Plant is a patented, heavy-duty screening plant that is perfect for two product separation. Ideal applications include soils screening, removing vegetation, rocks and even scrap metal. This tough machine is built with Grade 80 steel plate and a heavy-duty reinforced tubular structure. The hydraulic landing gear and hydraulic axle raise and lower make the Scalper 107D "screening ready" in minutes. The Screen Machine® Scalper 107D is a unique dual screen processing plant featuring 10' x 7' (3m x 2.1m) double deck screens with a protective center support that matches up to your 3 to 5 yard (2.5m - 4m) front end loader.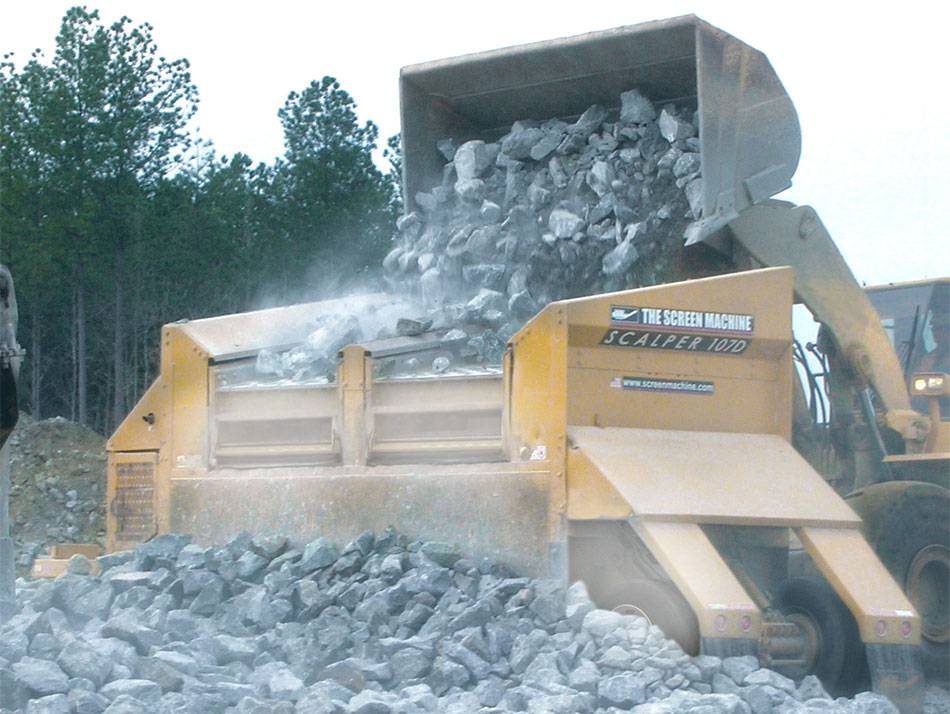 Production range
200 to 250 Yards Per Hour.
Price from
$120,000.00 to $128,000.00