CON-E-CO

LO-PRO 250

Download typical Plant Electrical with Radial Conveyor
Download typical Plant Electrcial with Four Material Conveyors
The LO-PRO 250 ready-mix concrete batch plant has all the features of a LO-PRO 12, but only 10'-1" wide. The LO-PRO 250 is an excellent option for a satellite plant or for smaller markets.

For the producer that demands flexibility and excellent value, the LO-PRO 250 demands closer inspection.
Features a 250-barrel in truss cement storage bin that is expandable to 550 barrels as requirements increase
A highly effective, overhead truck dust collection system recycles material directly back into the cement batcher
Patented and proven "blending" cement batcher as well as a live-bottom aggregate batcher for unmatched ready-mix quality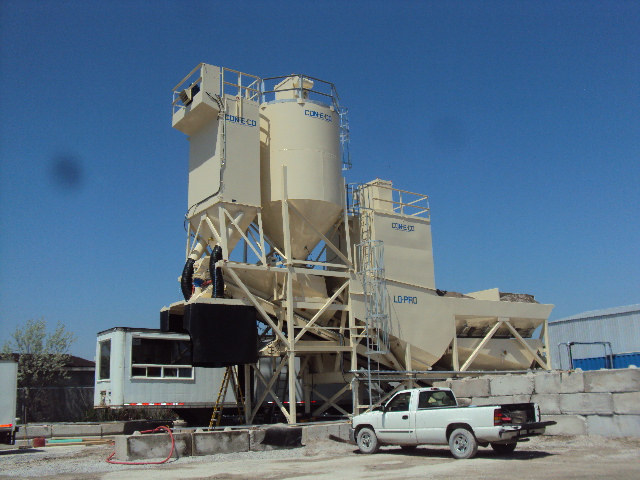 Production range
100 to 200 yards per hour
Price from
$290,000.00 to $880,000.00
Product Images