BIBKO Platz

Drive Through Ready Mix Truck Wash

The Platz WP10/350 Automatic Mixer Truck Washing Station is a safe and efficient way to clean the mixer trucks prior to leaving the Concrete Batch Plant site.  The system automatically starts while the mixer truck is driven through the washing window.  The unique washing design incorporates 14 high pressure/ low volume spray nozzles.  The 15hp Centrifugal Pump (80 GPM), PLC controls and 300 gallon plastic water tank are pre-assembled and shipped inside of a steel shipping container.  The Mixer Truck Washportal structure is galvanized and has a inside travel window of 11 feet wide X 14 feet high.  A optional under carriage washing system is also available.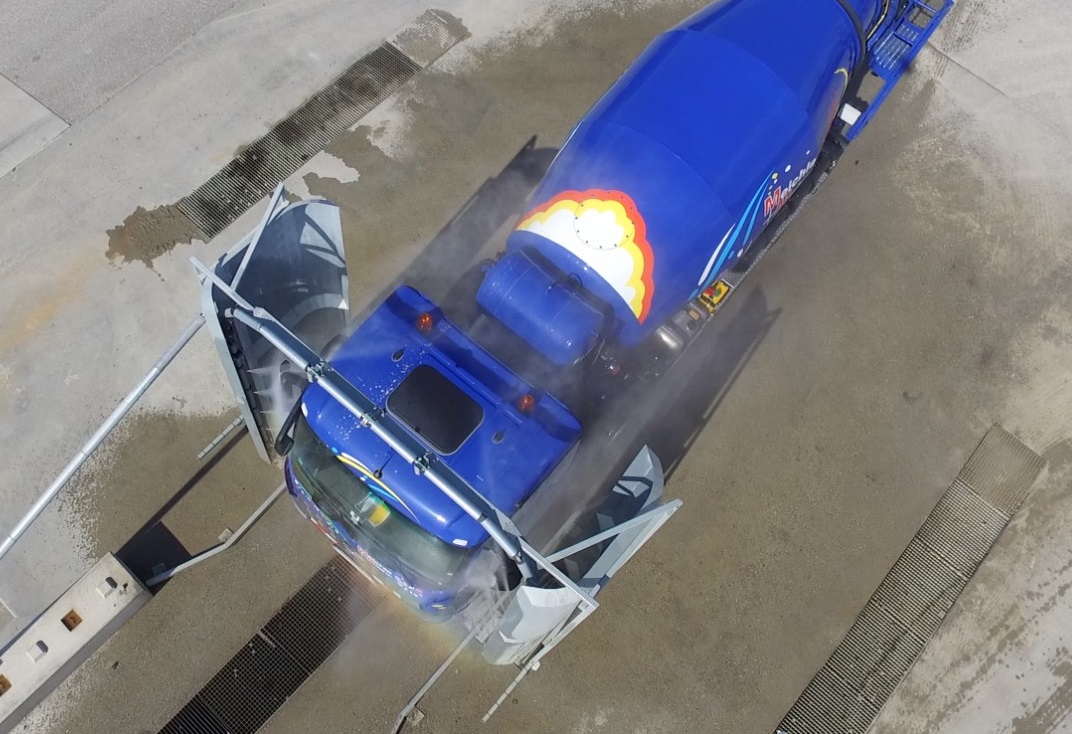 Production range
40 to 65 second drive through.
Price from
$65,000.00 to $75,000.00
Product Images