BIBKO

1000 Concrete Reclaimer

The BIBKO 1000 is a basic screw-type reclaimer  rated at 10 cubic yards per hour. It's appropriate for small- to medium ready-mix plants with 3 to 10 trucks and production from 15,000 to 30,000 yards per year.

Features & Benefits
Small footprint.
Easy installation.
Fully galvanized steel construction.
Material discharge adjustable from zero to 8' 2".
Easy maintenance access.Large feeding hopper, up to 9' 7".
Wear compensation by screw adjustment.
Bearing positioned outside water area.

Standard Equipment
The BIBKO 1000 comes complete with galvanized steel body, single truck washout pump, automatic slurry water handling package, slurry agitator system, electronic controls, wiring, and plumbing.  In addition, every new BIBKO reclaimer comes with free training for your staff in operation and ongoing maintenance.

Options
Options for the BIBKO 1000 include longer discharge conveyors, above-ground slurry tanks, concrete boom pump washout, larger feed hoppers, multiple truck rinse stations, screen units, auto density management system, water weigh batcher or slurry water meter, and external buffer.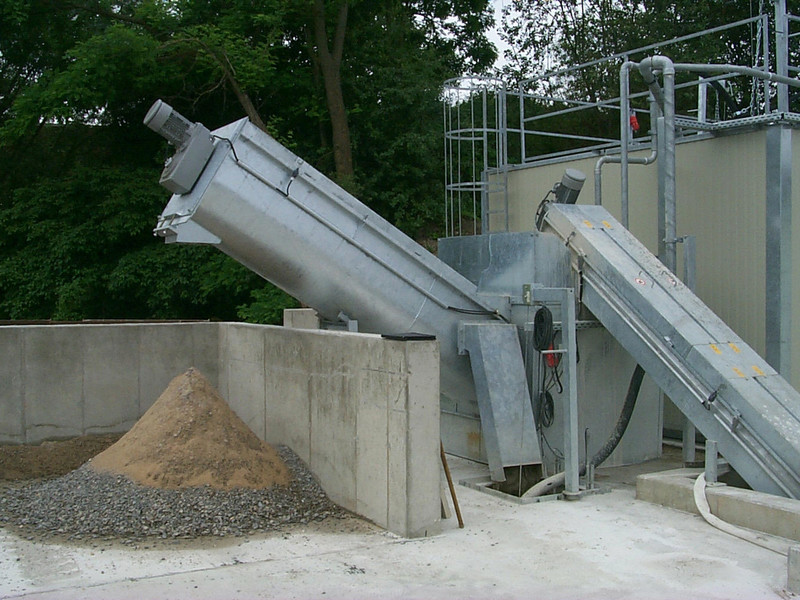 Production range
15,000 to 30,000 yards per year.
Price from
$75,000.00 to $85,000.00
Product Images