Command/Alkon

Ready-mix Batch Controller

Command/Alkon is the world's leading provider of enterprises class solutions for the construction materials industry. Command/Alkon provides service and support for the COMMANDbatch, Alkon Spectrum, EZCal AC2000 and Eagle line of batch controllers.  Command/Alkon has become a clear leader in technology, a technology rooted in widely accepted industry standards and which leverages those standards to provide powerful, easy to use, and truly integrated solutions. From small operations, to the largest companies in the world, Command/Alkon provides significant competitive advantages by offering integrated individual modules relating to all major areas of operation; order entry, dispatch, ready mix batching, accounting, fleet management, and more.
Download COMMANDbatch Product Brochure
Download Precision Water System.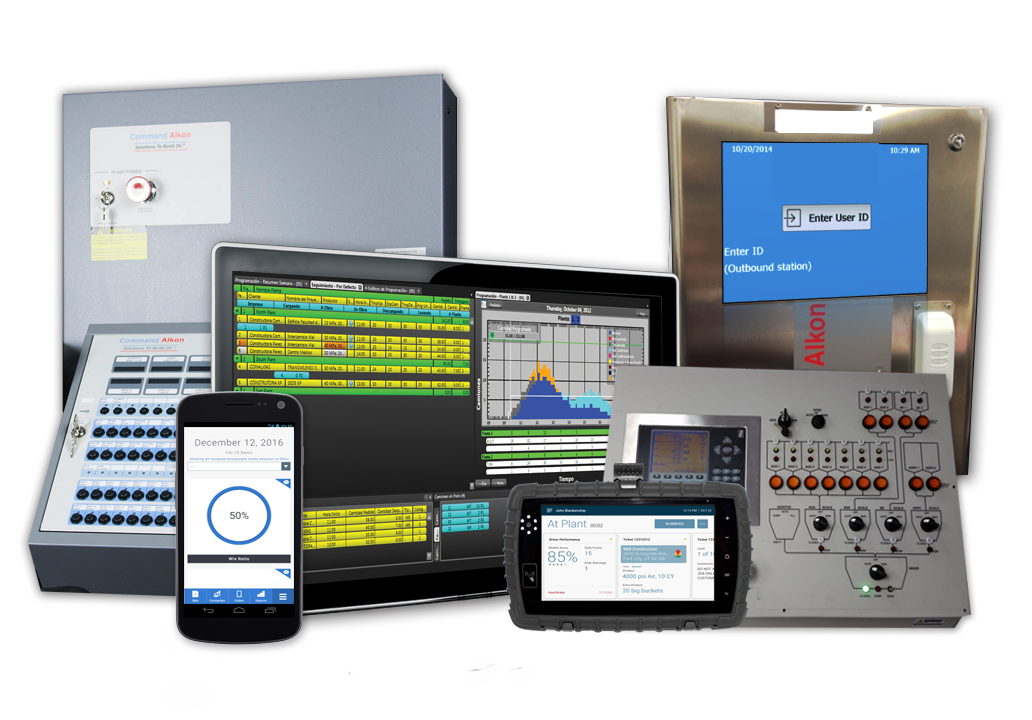 Production range
Dry or Wet Concrete Batch Plant
Price from
$24,000.00 to $65,000.00
Product Images