Screen Machine

5256T Portable Impact Crusher

The 5256T Impact Crusher is a track-mounted crusher designed to crush quarry rock or recyclable materials such as concrete and asphalt. The 5256T Portable Impact Crusher is loaded with great features such as standard heavy-duty tracks and a Caterpillar® C-15 475 HP (354.2.2 kw) diesel engine, 52" (1.3m) x 56" (1.4m) horizontal impact crusher, 56" (1.4m) x 38" (.9m) feed inlet opening, fully remote controlled operation.

Other key features include a unique, patented wireless remote control lifting lid allowing over sized material to pass through the crusher without stoppage. Countless hours of production downtime can be saved with this single unique feature, standard only on Screen Machine Industries' Impact Crushers. The sophisticated design of the 5256T Impact Crusher generates high production with low maintenance costs.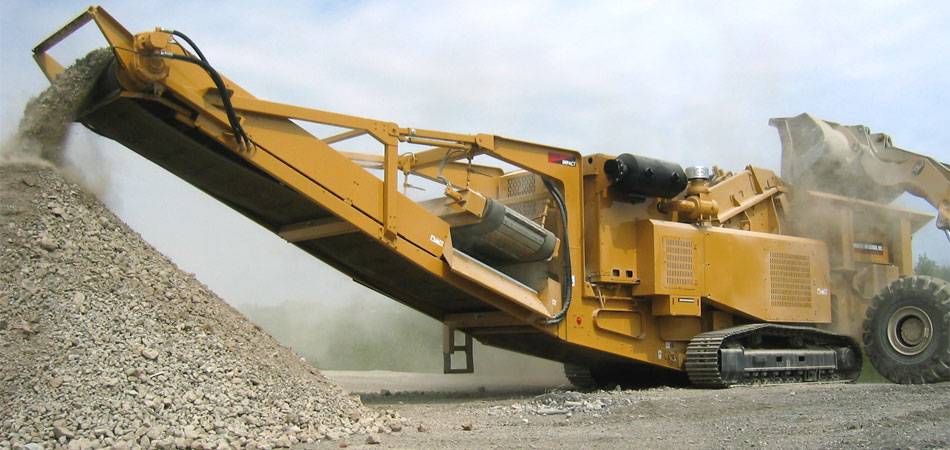 Production range
260 to 550 Tons Per Hour
Price from
$650,000.00 to $685,000.00