NOBLE Concrete Plants

Single Slump Rack

$8,478.00 - NOBLE SINGLE STATION SLUMP RACK (P/N N-58100) Heavy-duty galvanized steel service rack for driver inspection of one mixer truck. Service rack to provide platform 7'-8" tall and includes ONE retrievable spring return hinged gantry. Walkway that extend 7'5" out from the base. One 36" wide OSHA-compliant steel stairway with handrails and Fiberglass non-slip treads and decking. Service rack needs to be located on a level concrete pad and it is advisable to provide curbing to facilitate truck traffic. NOTE: Racks must be properly attached to customer supplied concrete foundation.
Shipping Dimensions: 14' 6" Length X 4' 2"  Width X 7' 8"  Height X 3,000  Weight
Optional Pallet Deck P/N N-58101
* Price does not include STEEL SURCHARGE AT TIME OF ORDER BASED ON COST INCREASES OF STEEL.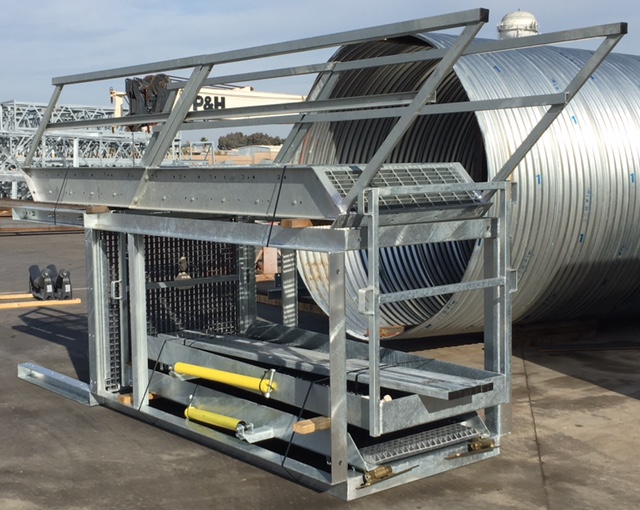 Production range
Single Slump Rack
Price from
$8,478.00 Tracy, California