PEARSON

Hot Water Systems

Download Hot Water Brochure 
Current California Air Pollution Rules - Search "Boilers"


Stationary and Mobile Systems – Feature for feature our heating systems reflect leading-edge technology, which is upgraded on a continual basis in order to maintain a leadership position in concrete production. Our heaters have proven to be the most rugged, efficient and reliable in the industry, with a form-follows-function design to facilitate both installation and service. In addition, wherever possible, off-the-shelf brand name replacement parts are used to ensure availability and cost savings for our customers. Options include, among others, total water management systems.

Burner firing rate matches make-up water flow rate to guarantee a constant water temperature.
* Operating efficiency: 85% to 90%.
* Direct-fired "in tank" heater features design simplicity and is virtually maintenance free.·
* Totally automatic temperature control and water feed system.·
* Digital temperature control can be remotely located
* Applicable for both city and well water
* Weatherproof exterior / no need for a building.
* Virtually maintenance free.
* Operates on #2 oil, natural gas or propane.
* All tanks designed for simplified water chiller add-on.
* U.L. approved burner operates on #2 fuel oil, natural gas, propane or combination of gas and oil.
* Exclusive patented burner flame retention design does not require a combustion chamber.
* Optional pumps available, mounted and pumped.
* No chemical treatment required.
* No costly re-tubing.
* No boiler room or boiler inspection required.

PEARSON Hot Water Kits Typical Price Range
 $10,500.00 to $24,000.00
Plus applicable tax, installation and freight.

PEARSON Hot Water Kits with Insulated Hot Water Tank Typical Price Range
$30,000.00 to $75,000.00
Plus applicable tax, installation and freight.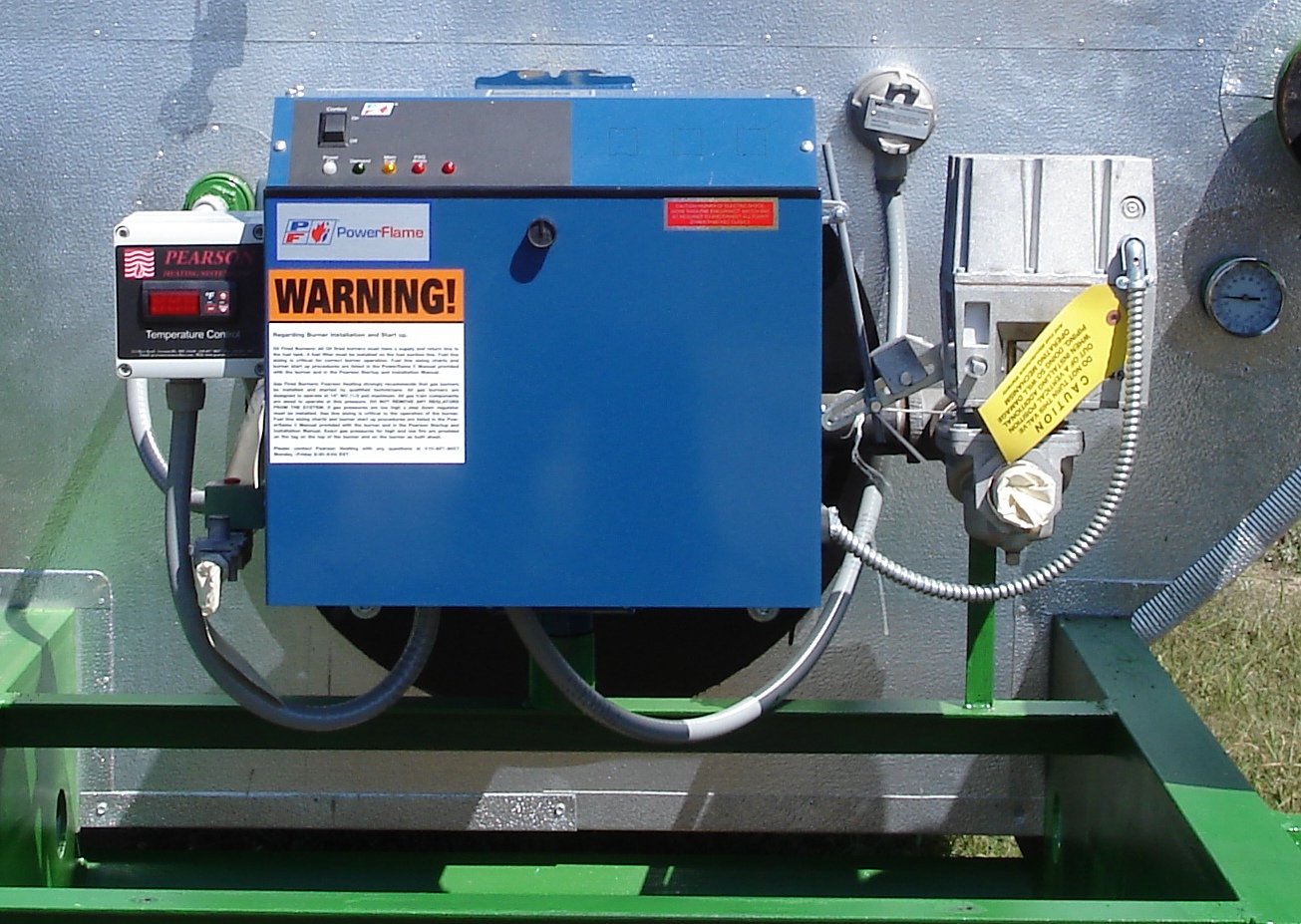 Production range
200 to 3,500+ yards of concrete per day.
Price from
 $10,500.00 to $75,000.00
Product Images