BIBKO

400 Precast Reclaimer

BIBKO 400 CONCRETE RECLAIMER 5 Yards Per Hour Throughput with galvanized steel body with 3 HP drive.


Features & Benefits
Fully galvanized steel construction.
Material discharge at 3'6".
Easy maintenance access via easy-open cover.
Galvanized Grade-level feeding tray.
Bearings positioned outside water area.

Standard Equipment
Vibration chute with Two .5HP vibrators with discharge height of 1'3" . External bucket wheel for BIBKO model 400 with 5'-0" x 5'-0" ground mounted receiving hopper. One ultrasonic water level monitor for slurry pit/tank. AUTOMATION -One Electronic/MCC controls complete with PLC micro-processor for programmed operation and operator remote control/display console

Options
You can add a variety of equipment to  the BIBKO 400 to extend its capabilities, including above-ground slurry tanks, larger feed hoppers, and a rinse station.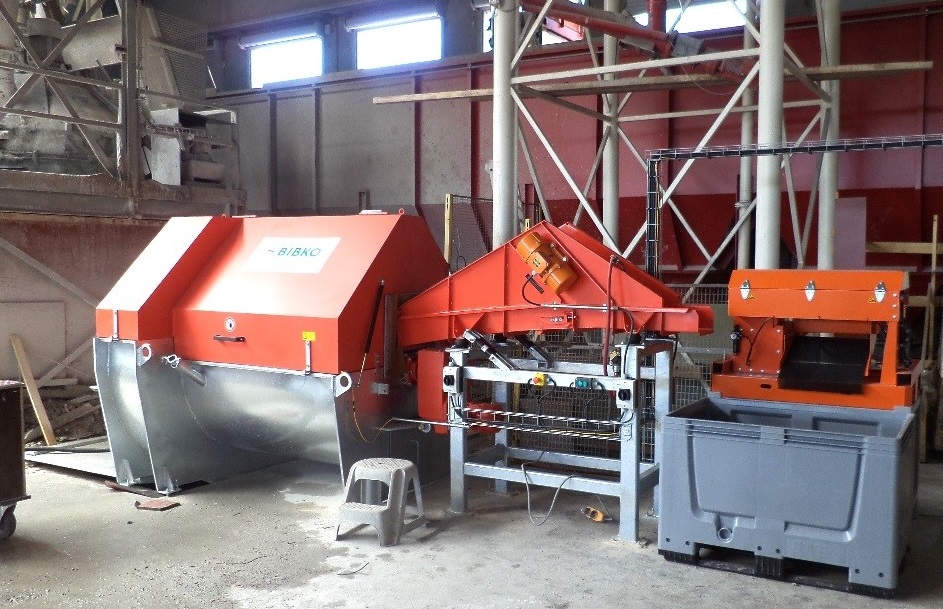 Production range
2,000 to 4,000 yards per year
Price from
$58,700.00 to $75,000.00
Product Images