Pre-Cast Concrete Batch Facility Installation
January 17, 2020
New year, new concrete batching facility
Our crew kicked off the new year installing brand-new concrete batching equipment.
Out with the old..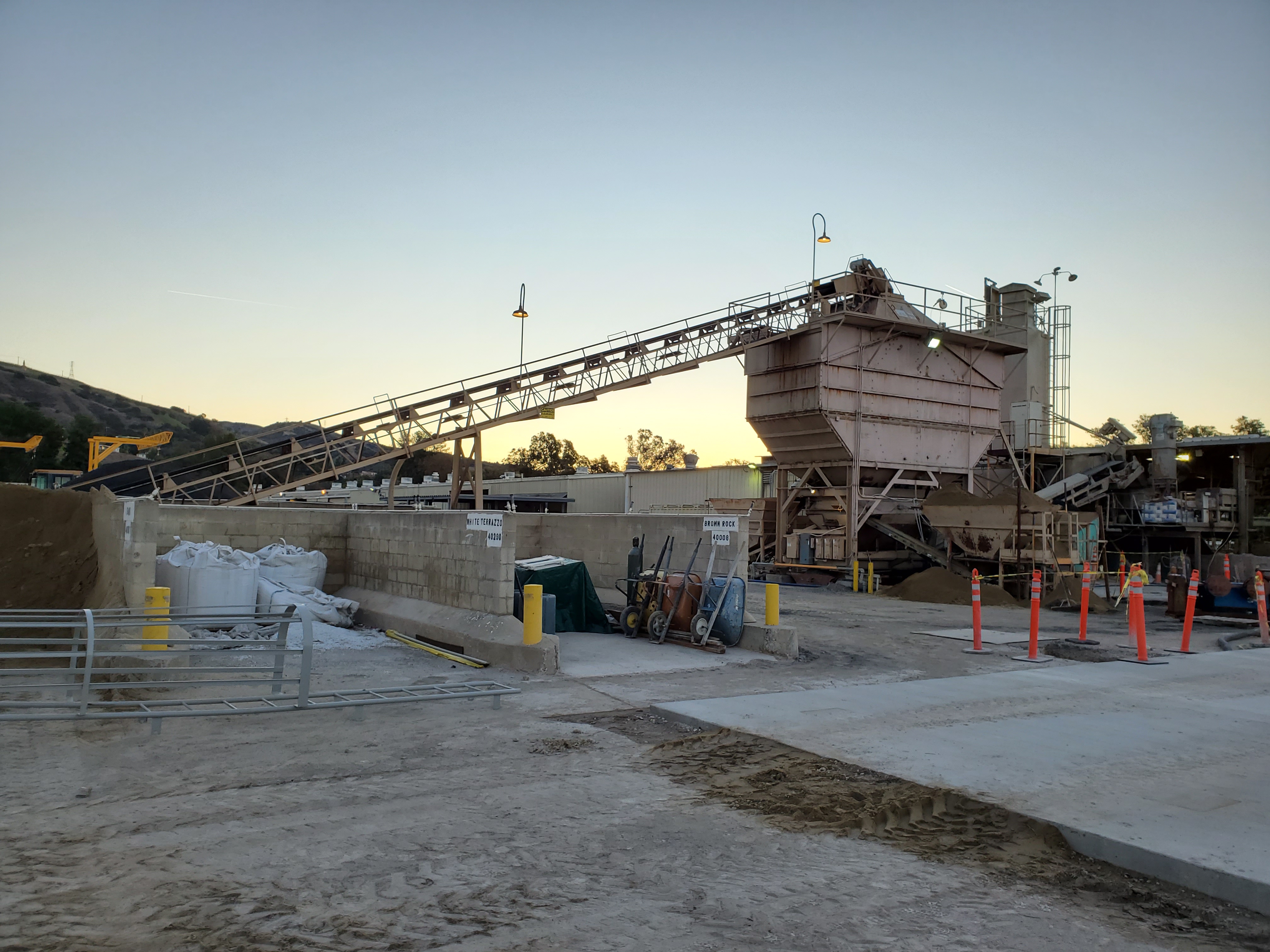 In with the new!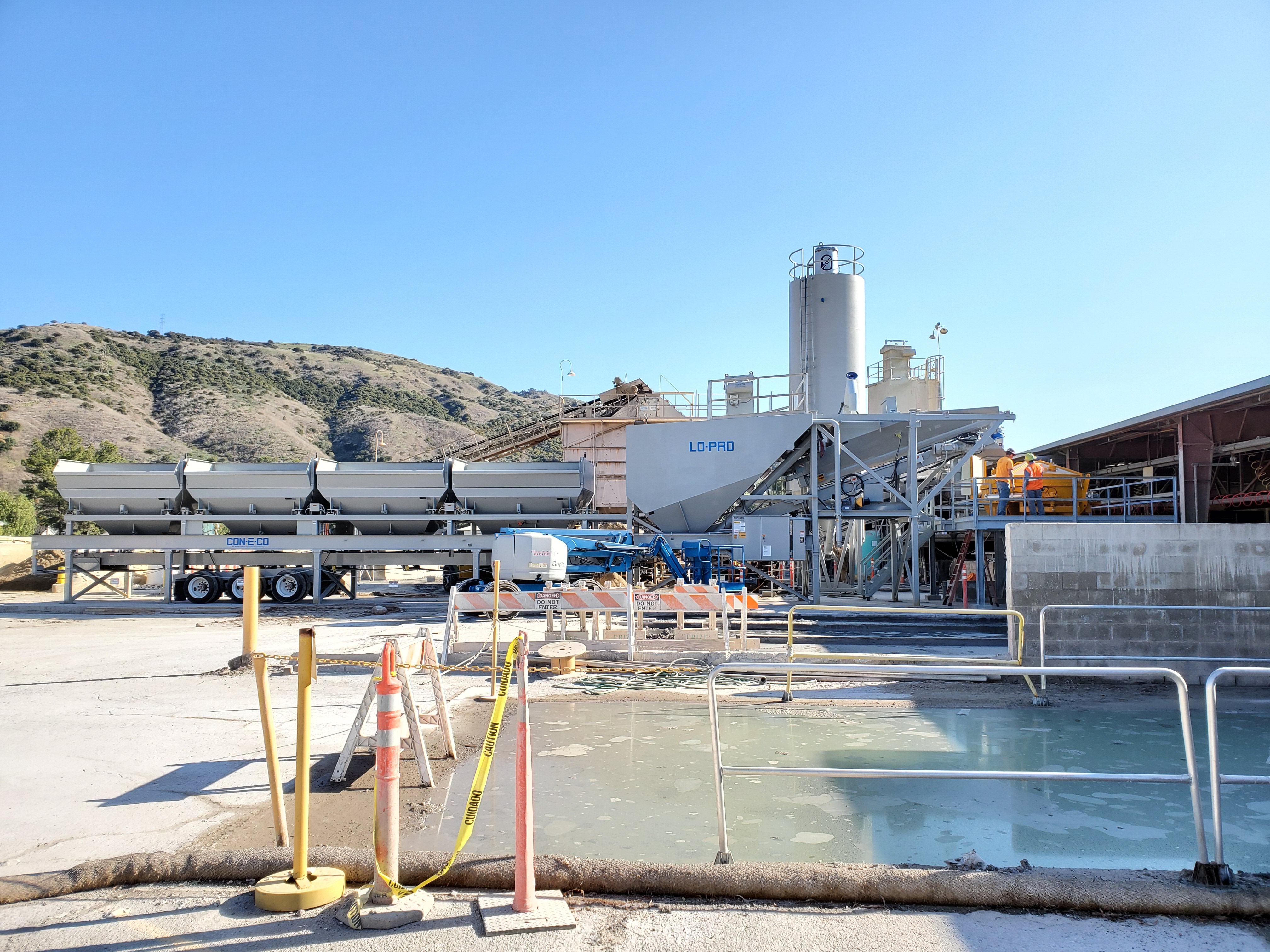 Equipment Overview
This customer's 40 year old facility is being replaced by all-new equipment. This system consists of a CON-E-CO LoPro 327D (Decumulative weighing) batch plant, a NOBLE 370bbl Portable Jobsite Silo, and a Rapid International R1000 Concrete Pan Mixer with Jetwash. This plant will be controlled with COMMANDbatch batch automation software by Command Alkon. We refer to this as a "cadillac" set-up due to its luxury and quality.
This CON-E-CO LoPro 327D has 8 aggregate compartments, 327bbls (approx. 53 tons) of in-truss cement storage, metered water, mixer dust collection with automatic recycle, and much more..
The NOBLE 370 bbl silo stores approximately 60 tons of cement, and screw feeds into the batch plant cement scale.
The Rapid R1000 Concrete Pan Mixer has a 1.3 cubic yard output, and is equipped with optional Jetwash (2000 psi mixer washdown at the push of a button)
Erection Overview
Our crew arrived on a Wednesday, worked through the weekend (excluding Sunday), and completed what is seen in the above picture by the following Monday afternoon. With our crew's experience, we are able to stay ahead of the project from the minute we step on site. The first piece of equipment to go in is the mixer support structure. CON-E-CO works with Rapid International to build a mixer support structure that allows for quick and easy erection, with precise engineering. Once the structure is in place, the Pan Mixer is set onto it. While we are setting the next piece of equipment (NOBLE silo), one of our certified welders welds the mixer to the foundation embedded plates. The NOBLE 370 silo is picked with the crane and set on foundation anchor bolts (this allows for removal and mobilization of the silo). Next, the batch plant itself is set onto the foundation with one crane pick (see pictures below), and welded to the foundation embedded plates. Total crane time on site is 6.5 hours. With the big pieces in place, our crew assembles the rest with customer boom trucks and our service truck. Other items for installation include setting the screw for the cement ll silo, installing the batch plant dust collectors, and miscellaneous items such and plant handrails and ladders. With all of the equipment set, our crew's job is done. We then schedule CON-E-CO and Command Alkon service technicians for a week of start-up. In the interim, customer will plumb water, power, and air to the batch plant.
From designing the facility, to providing and erecting the equipment, DHE continuously works to assure a safe, timely, and cost-effective Concrete Batch Facility installation.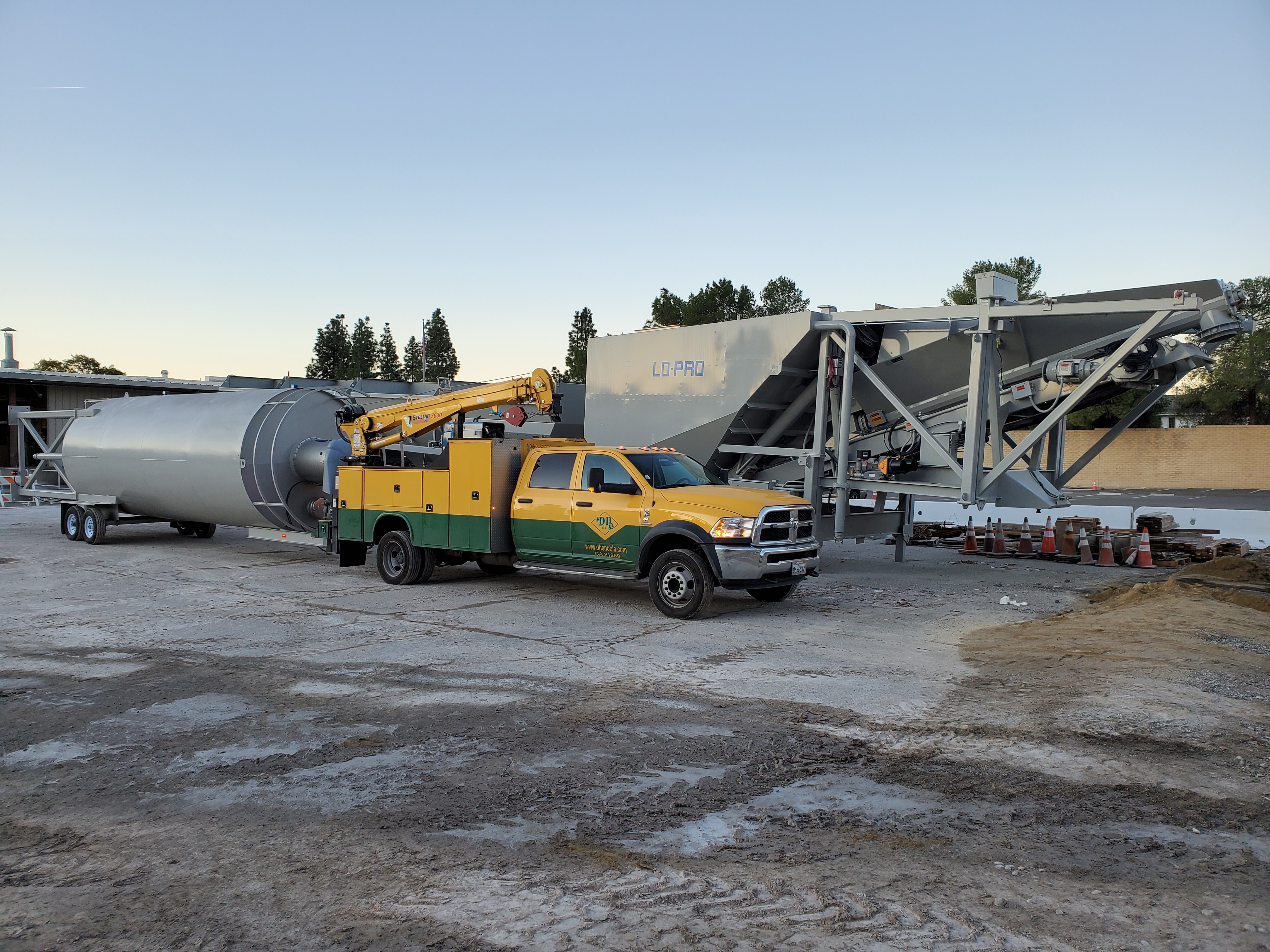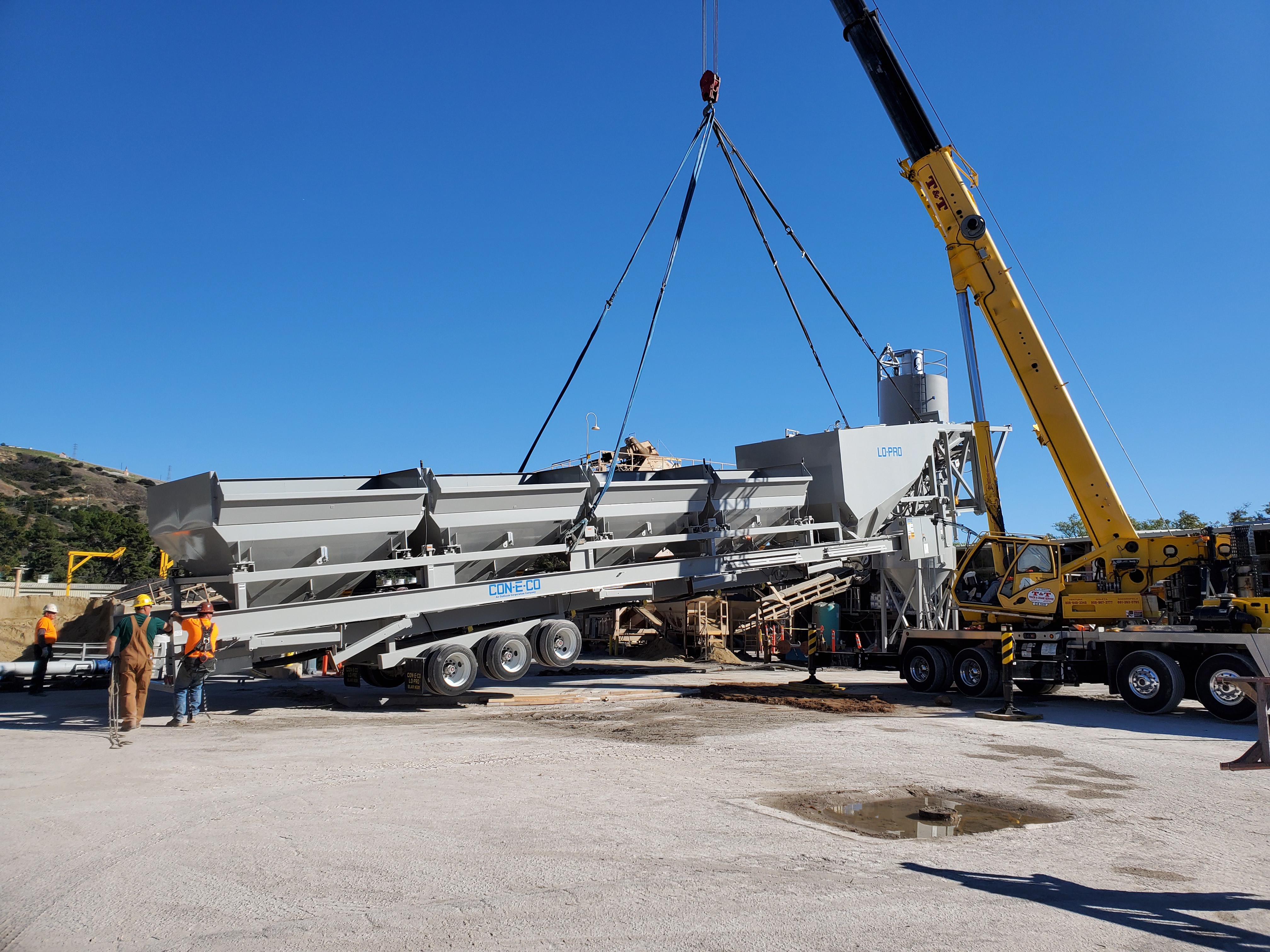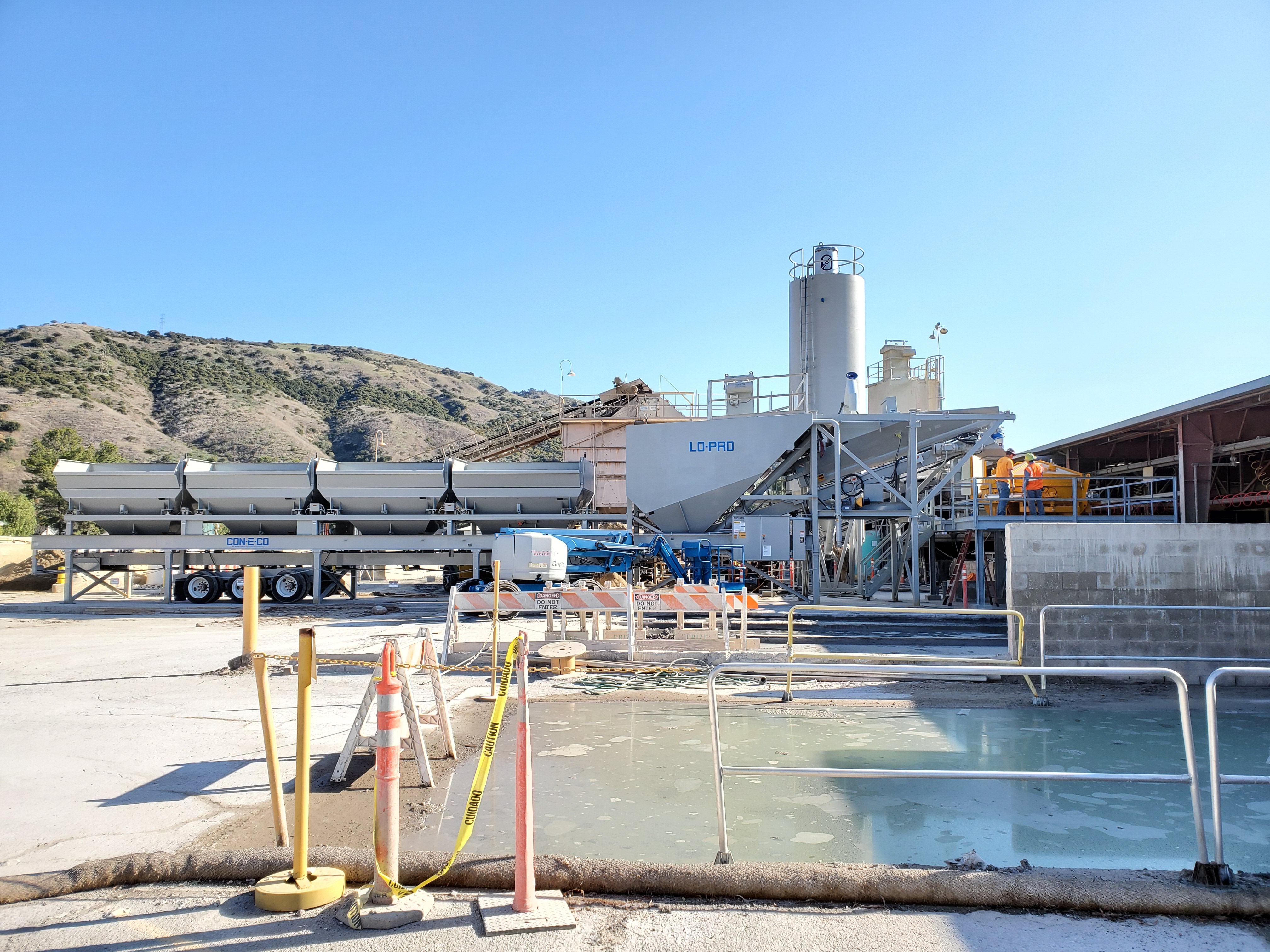 For more information on this facility or facilities like this one, inquire at or dial toll free 1.800.4.DHEINC (1.800.434.3462)
---
View ongoing projects, custom equipment, and more on our social media pages!
Instagram: @dhe.concrete.equipment | Facebook: @dhenoble | LinkedIn: DHE, Inc. Concrete Equipment