Screen Machine

4043T Portable Impact Crusher

The 4043T Impact Crusher is a track-mounted crusher designed to crush quarry rock or recyclable materials such as concrete and asphalt. A Caterpillar® C-9 ACERT Tier III 300 HP (223.7 kw) diesel engine as well as a heavy-duty tracked undercarriage are standard with this model. Full remote control movement and operation allows your wheel loader or excavator operator to move and operate the 4043T Impact Crusher from the comfort of their loader.

Other key features includes a unique, wireless remote control lifting lid design that allows for blockage clearance during operation. The wireless remote control triggers the lifting lid allowing over sized material to pass through the crusher without stoppage. The sophisticated design of the 4043T Impact Crusher generates high production with low maintenance costs.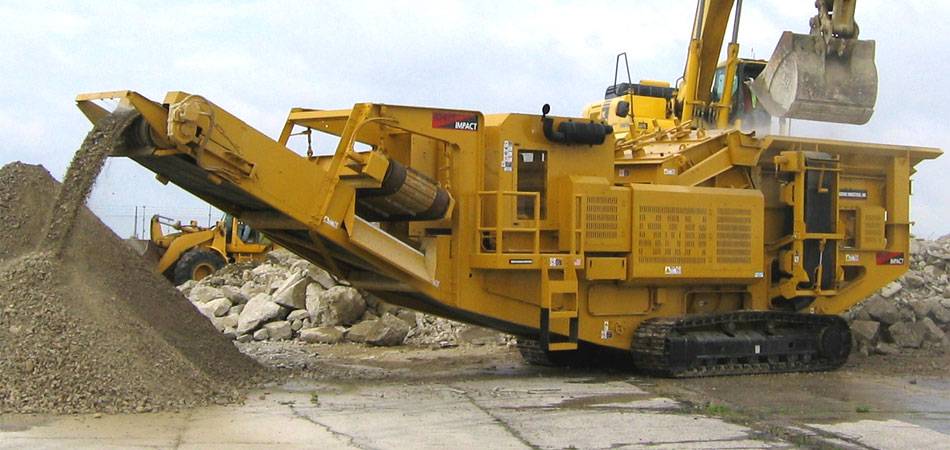 Production range
160 to 350 Tons Per Hour
Price from
$425,000.00 to $438,000.00