NOBLE

Cement Silo Portable 370 BBL

Browse

In-Stock Legal 8'6″ Wide x Legal 13'6″ Tall – 41′-0″ Overall length.
Silo constructed of 3/16" plate.
WAM 250 Cartridge Filter Dust Vent.
High and Low Level indicator (lights by others).
Silo handrail and ladder with climbing device. No ladder cage.
Seismic legs with under structure with 6′-0″ cone clearance to grade.
Customer responsible to confirm local building code requirements.
Includes WAM knife gate with wheel handle.
Transportation system: 16,000 Dual Axle Single Wheel and Electric brakes, Pintle Hitch Wheel Trailer and Lights.
Optional Cement Screw Travel mount on silo.
DHE Inc. stocks the NOBLE 370 Portable silo. Silo's are available subject to prior sale.
13,000 lbs. approximate shipping weight.

* Price does not include STEEL SURCHARGE AT TIME OF ORDER BASED ON COST INCREASES OF STEEL.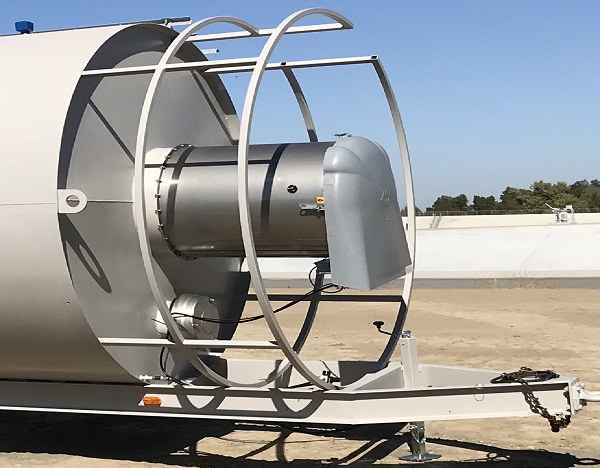 Production range
370 BBL (1,480 CuFt., 60 tons @ 80 lbs/cuft) Portable Cement Silo
Price from
$49,500.00 FOB Tracy CA. Plus applicable steel surcharge. Lease / Purchase 3 year @ $1,700 per month + tax and freight.
Product Images